Corporate Social Responsibility (CSR) is a voluntary initiative through which companies develop business models focused not only on generating economic value, but also social and environmental value.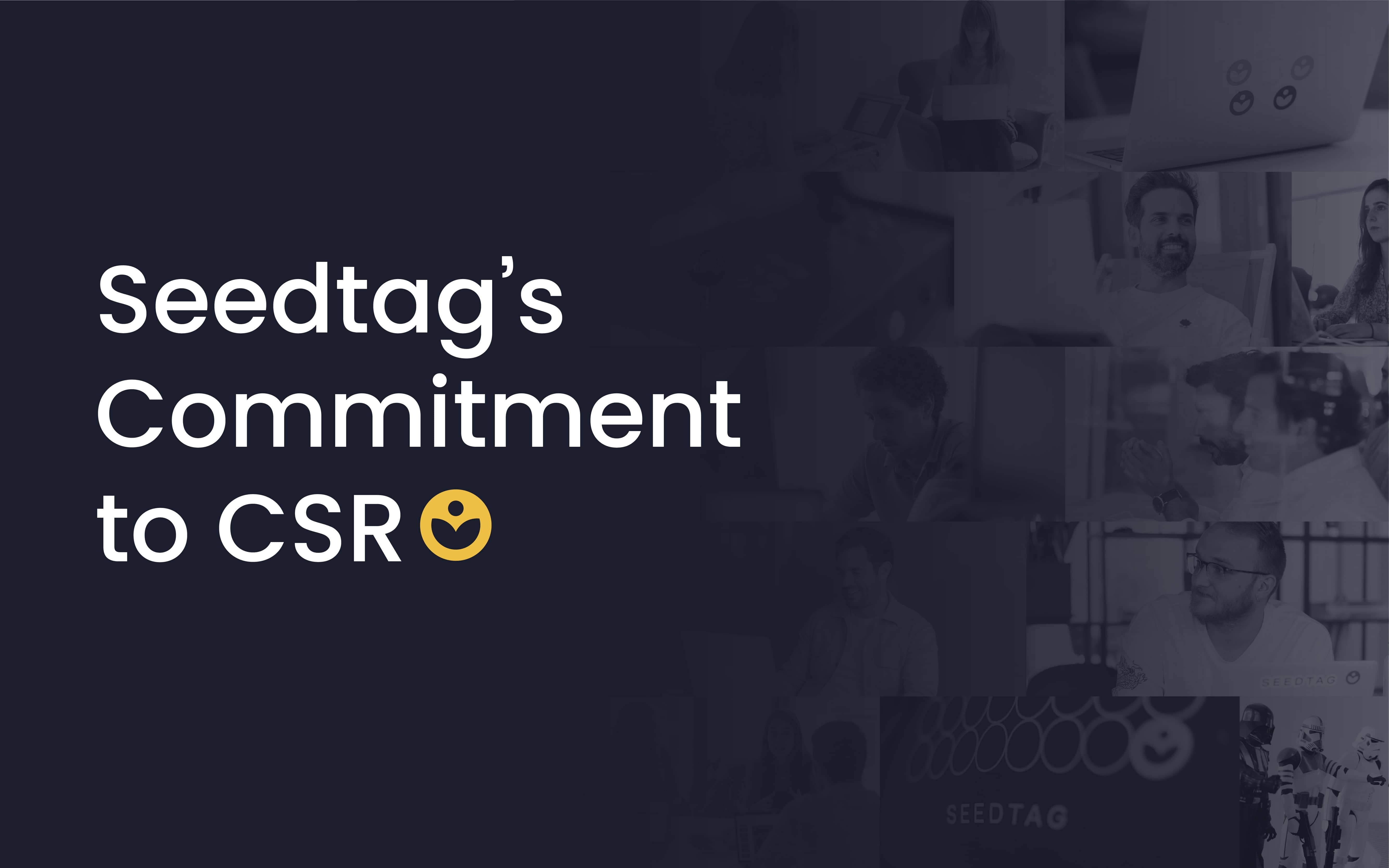 Throughout 2021, we at Seedtag have been promoting taking the appropriate initiatives to establish CSR as a key part of our identity. At Seedtag, we strive to create relevant, socially impactful advertising content alongside top brands, hosted by the best publishers, while also establishing contextual advertising as the premier form of advertising online.

This is why we have set ourselves some general goals that we want to achieve and keep achieving over time. Firstly, through various initiatives, we aim to strike the balance between the business aims of the company, as well as our commitment to Corporate Social Responsibility. This will allow us to make the best possible technological, economic and social impact in the community. On the other hand, we also aim to be more conscious of our environmental impact and will strive to develop a more sustainable business model. Finally, we will aim to make a direct impact in the community by working with various interest groups in both the community and business sector.
Pro-bono campaigns with non-profit organizations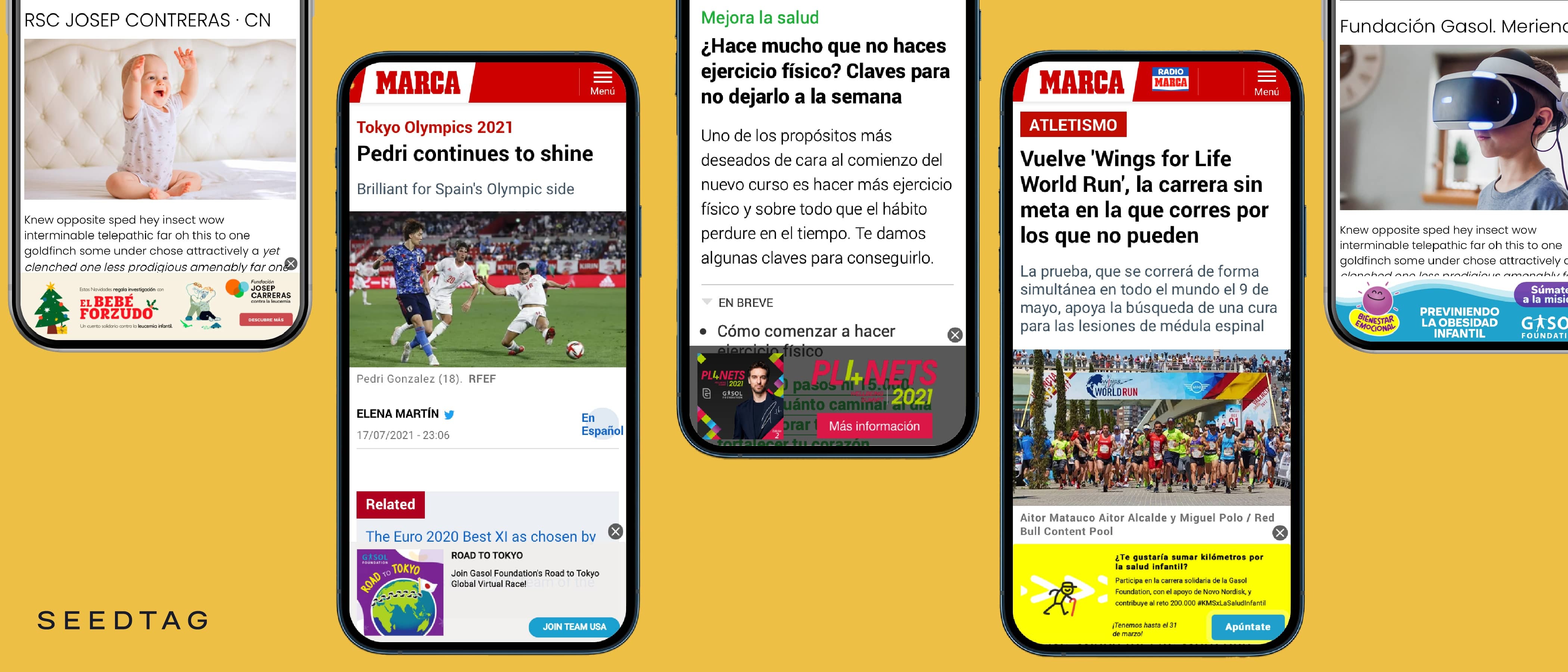 Among the most impactful of our CSR initiatives were the pro-bono campaigns we organized with a number of non-profit organizations. This involved developing free campaigns with them which totalled 100 thousand euro in publicity value for the organizations.
We worked alongside the Pau Gasol Foundation on four consecutive campaigns promoting their mission: "ending childhood obesity through research and the development and implementation of public health awareness programs."
We also organized a pro-bono campaign for the Josep Carreras Foundation, a leukemia research charity that was born with the aim of: "finding a definitive cure for the illness and improving quality of life for patients."

Finally, we collaborated with the Contigo Foundation, a women's cancer charity, whose mission is 'to be able to make an early diagnosis, offer multidisciplinary treatment and be able to provide personalized care to each of the patients affected'. The foundation dedicates 100% of its funds to research and has been working for 20 years to eradicate women's cancer.
Five actions for social responsibility
In addition to these initiatives, we also developed a number of internal projects which involved all employees supporting different causes. For example, as has become tradtition every November, a number of our employees grow mustaches to raise money for Movember, which is a yearly fundraiser for causes such as mental health awareness, suicide prevention and prostate and testicular cancer research. In 2021, our Movember initiative raised three thousand euros, with the money raised by employees combined with a donation from Seedtag.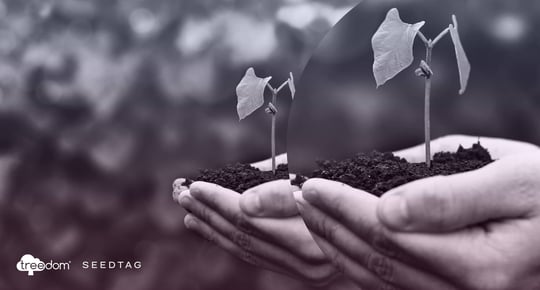 To mark Earth Day, we offered our agencies the chance to join us in choosing and planting their own tree in any part of the world. With the help of Treedom, we were able to plant 200 trees around the world. This was then doubled by the 200 trees Seedtag gifted to its employees.
An initiative that we began in France, and which we aim to roll out across the rest of the world during 2022, was our partnership with Impact+, a company that aims to help advertisers respond effectively to the climate emergency by measuring and reducing the environmental impact of their online advertising. Through this partnership, we offer interested brands the opportunity to see the carbon footprint of their campaigns. It also allows us to monitor and optimize our own campaigns, ensuring we have the least environmental impact and constantly enhance our operations.
Another advertising-based initiative that we have proudly taken is joining the Tracking-Free Ads Coalition. This is a coalition of political leaders, social organizations and companies from across the EU that aim to: "bring to an end the omnipresent, follow-up advertising that dominates the internet today." This coalition aims to bring about change through legislation, that we support due to our commitment to respecting user privacy and to creating a more sustainable and ethical advertising industry.
Our oldest and final initiative is that of recycling and waste separation in all Seedtag offices. This was originally brought in when we were founded in 2014 and like all of our initiatives, we are looking to maintain it and enhance it even further in 2022.
Collaborators that are a part of Seedtag
On top of our pro-bono campaigns and internal initiatives, we also collaborate with a number of organizations, while keeping their values and standards firmly in mind. This includes Fundación Tornillo, a private non-profit that was born with the goal of "contributing to social betterment and personal development." The foundation runs various programs for children, teenagers and families, and we have proudly worked with them on offering programs relating to digital marketing and human resources.

We also work with Serlingo Management Services, a cleaning company with years of experience in providing cleaning services in Madrid for a wealth of clients, including Seedtag. One of the reasons why we chose Serlingo was their use of sustainable, environmentally safe cleaning products, as well as the social inclusion program they offer staff.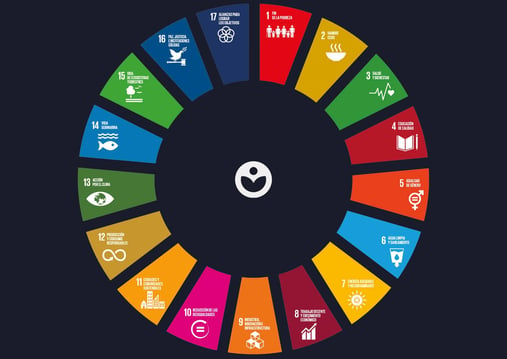 Finally, our biggest goal for 2022 would be to align Seedtag's Corporate Social Responsibility strategy with the Sustainable Development Goals (SDGs) and thus achieve a sustainable future for everyone. The 17 SDGs are included in the UN's agenda 2030 that was launched in 2015 with the aim of "setting countries and societies on a new path towards a better future for all". Therefore, businesses that align their goals with the SDGs are underlining their commitment to sustainability, the environment and society as a whole.