The contextual advertising expert has taken brand-safety to the next level with upgraded image recognition to offer clients a safer advertising environment.
Seedtag, the leader in contextual advertising in EMEA and LATAM, has upgraded its in-house developed image recognition capability in order to better achieve visual brand safety. It identifies specific objects or situations which could be indicators of unsafe content, offering their clients a safer advertisement environment.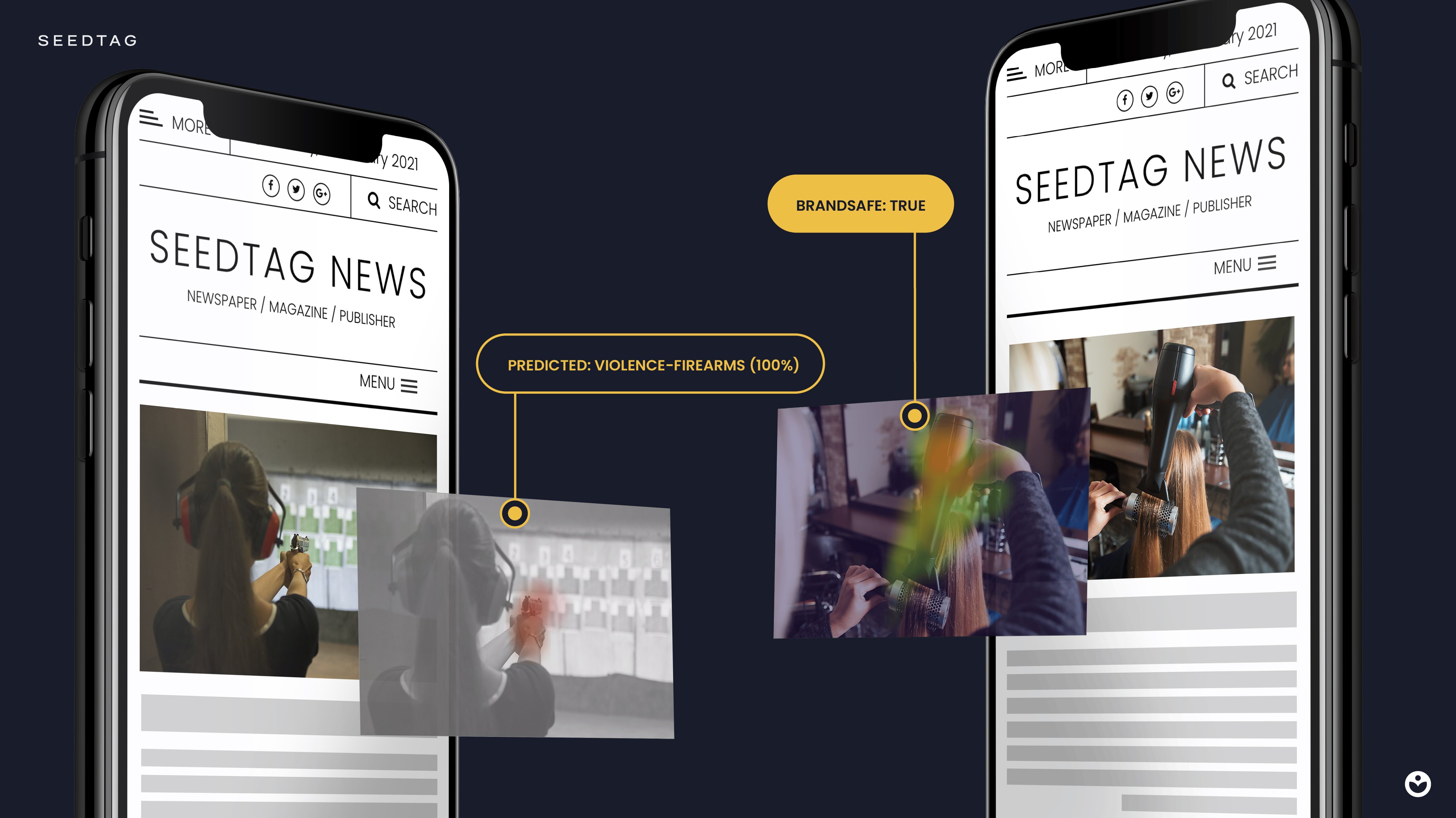 The contextual advertising expert has taken brand security to the next level with improved computer vision technology. This technology detects what other systems do not, which allows brands to harness the power of visual imagery while helping them avoid content with negative connotations. This allows brands and publishers, alongside Seedtag, to leverage the best available technology to achieve even greater levels of brand safety.
With this in mind, Seedtag's contextual AI, LIZ©, is capable of identifying all types of dangerous visual content displayed in web pages. LIZ© employs the most advanced Computer Vision and Deep Learning technologies to automatically analyse individual images and detect up to 38 categories of negative content such as nudity, drugs, natural disasters or violence. For example, Seedtag has trained its algorithms to identify any type of violence, which is now more relevant than ever as brands pull ad spend over concerns of appearing alongside news of the conflict in Ukraine. Advertisers are aware that a single ad misplacement can have huge negative consequences for their brand.
Pablo Martínez, Product Lead Contextual Intelligence at Seedtag, said: "Brand safety is one of Seedtag's top priorities as it allows us to protect brands and preserve a safe environment for our clients. This state-of-the-art model takes us one step further, as it is not only capable of discerning dangerous objects in images such as blades, or nudity, but also harmful situations such as marginality, social protests or car accidents. This means we are now equipped with an improved tool to make sure we have the highest levels of brand safety on the market."
In order to ensure optimal performance, Seedtag's image brand safety model relies on a complex Deep Neural Network that has been trained using massive amounts of data collected from Seedtag's network. According to Seedtag's evaluation, the finished model has been proven to be capable of efficiently processing millions of images per day and detecting potentially dangerous visual content with over 95% accuracy, positioning itself as one of the best performing brand safety technologies on the market.
Finally, the system also integrates interpretability tools for deep learning that allow it to automatically visualise the specific parts of the image where the harmful content is located. This information is necessary to understand potential bugs in the model and continuously refine and adapt it to new types of content added from Seedtag's network.
Now that privacy laws have changed the way marketers can use personal data, it's more important than ever for brands to look at technology such as computer vision as a necessary component of a successful strategy. Seedtag offers a Contextual Full Stack AI technology, LIZ©, with a human-like understanding of the content text, images and videos. Its high-impact solutions ensure all brand messages are seamlessly integrated into the optimal and most brand safe content.