Seedtag, the leader in Contextual Artificial Intelligence in Europe and Latam, introduces Dynamic Placement Optimization (DPO), a real-time software that boosts Contextual Advertising performance. DPO finds the optimal placement for each advertisement to be delivered, allowing advertisers to integrate their brand messages into relevant and premium content. This maximizes users attention and boosts campaign performance, such as brand favorability by 22%.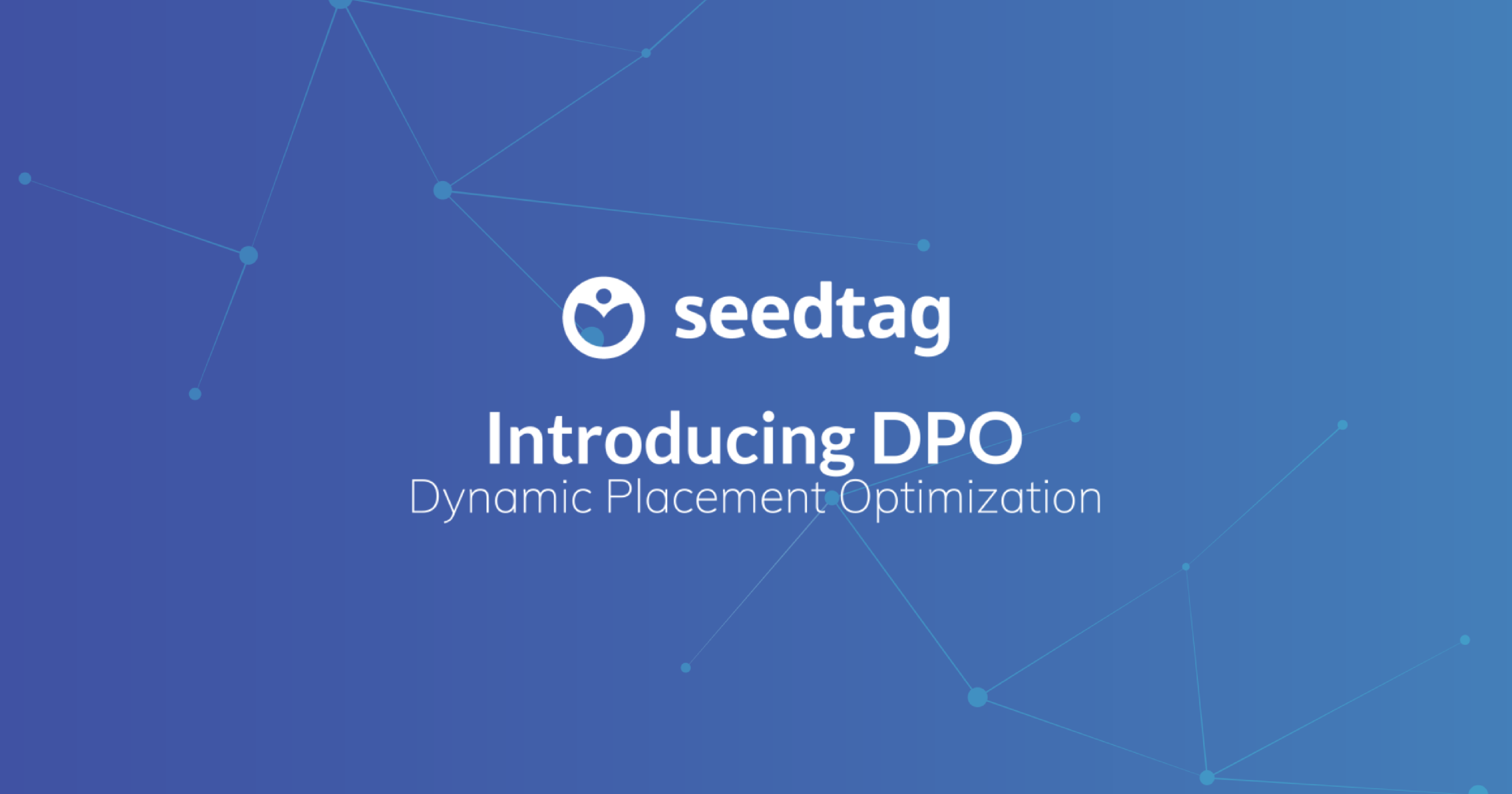 In a privacy-first world, Contextual AI is the best alternative to finding the right balance between advert personalization and data protection. DPO relies on Seedtag Contextual full stack that first extracts data from more than 10.000 articles scanned every minute, providing a human-like understanding of the content and the highest level of Brand Safety in the industry. Then it combines Contextual AI knowledge with the analysis of the web page structure and users' behaviour patterns such as time on page, view time, scroll speed, screen size, web design and page length, determining the "high-attention" areas and building the user's navigation route and gaze plot.
Taking these variables into consideration in real time, DPO ensures advertisements are delivered into the In-Content placements that best capture user attention - without the use of cookies or collecting personally identifiable information (PII). This means brands are able to capitalise on any content that fits their contextual strategy, no matter the asset: visual, videos or only-text webpages, whilst respecting the consumer.
As a result of combining Contextual AI and In-Content advertising placements, DPO is able to maximize brand impact, increasing brand favorability by 22% and multiplying the attention time by 5x. Brands can get up to 10% increase in viewability for their campaigns while accessing 110% additional content that is now unlocked thanks to Seedtag full suite of In-Content ad placements.
Seedtag's Co-Ceo, Jorge Poyatos, said "When doing contextual advertising, placement matters . If we look at event or celebrity sponsorships we know some placements are much more effective than others. When it comes to online contextual advertising this becomes crucial. DPO is the result of seven years experience and AI modeling to provide advertisers with the best advertising experience for every combination of URL-user. This feature is already integrated into our Contextual Full Stack and is available for clients looking to maximize effectiveness".
According to Paul Thompson, UK & NL Country Manager: "Thanks to DPO, we ensure that our partner brands do not miss on any relevant content to integrate their messages and position their brand. This real-time process also gives us more flexibility when it comes to campaign optimization, ensuring each ad would get the optimal exposure, attention and performance".
By contextually delivering ads through its proprietary AI technology based on Machine Learning algorithms, Seedtag offers advertisers an effective alternative to the use of cookies by targeting users based on their real-time interests.
After seven years developing their contextual AI, Seedtag has been able to move beyond contextual targeting and incorporate contextual data planning tools and real-time insights into its offering. Additionally, Seedtag is pioneering new technologies such as contextual lookalikes that outperform traditional contextual or audience targeting.