The adtech company has advanced its capabilities, powered by contextual AI technology, Liz, to offer optimized creatives, allowing brands to maximize attention with minimal effort.
Seedtag, the leading global contextual advertising company, has launched a powerful new generative AI capability that gives brands and agencies the capacity to build tailored creative based on the context of the surrounding page-level content. Advertisers can now benefit from iterations of ads that better fit "where they live" online. One creative now has infinite opportunities - saving time and resources.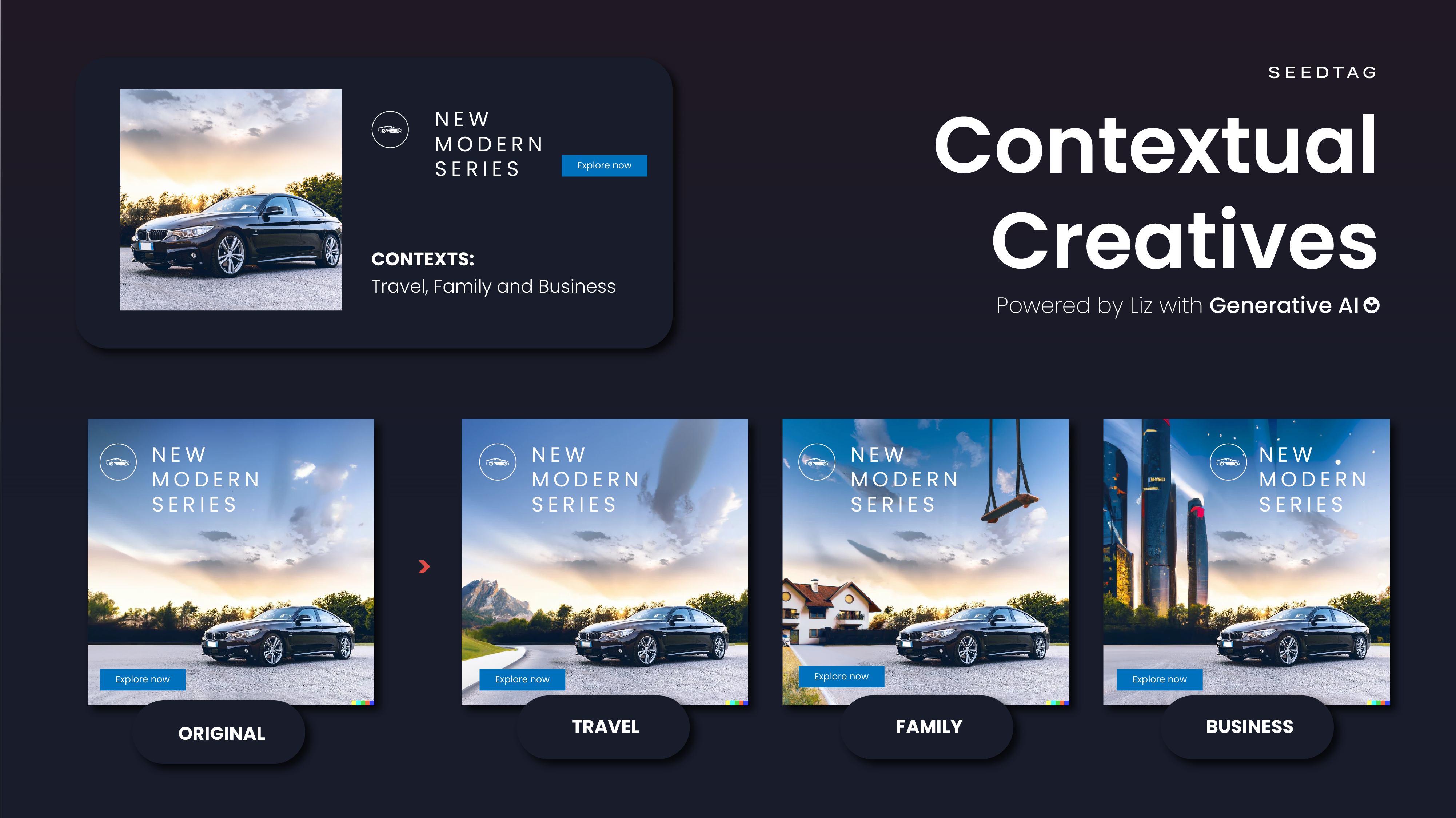 Generative AI has been fully integrated into Liz, Seedtag's contextual AI platform that provides Deep Learning, Computer Vision and Natural Language Processing capabilities. Liz fully understands the desired contexts for the client's ad campaign and creates prompts to modify the original creative based on the best possible outcome. The AI generative platform builds new creatives using the insight driven prompts that target specific audiences and meet campaign objectives, according to the brand's creative brief.
While Seedtag already employs AI in its advertising offering to categorize the content of articles and contextualize creatives, generative AI provides advertisers more sophisticated creatives that perfectly match the content of the articles. This increases the effectiveness of contextual creatives even further, as studies from Lumen and Xandr have already shown that aligning context and creative generates a 20% uplift in attention and increases CTR by 1.6x.
To ensure a brand's creative integrity is always upheld, Seedtag's leading global design team oversees every AI-generated creative before presenting to advertisers - fusing the best of both worlds: state-of-the art tech with a human touch.
Fernando Pascual, VP of Design at Seedtag, states: "Outstanding creatives are vital to the success of any ad campaign, but it's equally important that these creatives are relevant to the context in which they're served. By integrating Liz with generative AI technology, we can offer our clients contextual creatives that integrate seamlessly with the context in which they will be displayed, helping them win the attention battle and drive better results, while also saving time and resources."