Throughout the month of April, Seedtag has highlighted planet-friendly initiatives, such as Grow your own forest game or 'If Earth could Speak' talk
Seedtag, the leader in contextual advertising in EMEA and LATAM, has today announced that it has partnered with Treedom to create a Seedtag Forest, and is planting 400 trees in its clients' and employees' names in reforestation projects in Africa and Latin America. This initiative will offset 130 tonnes of CO2.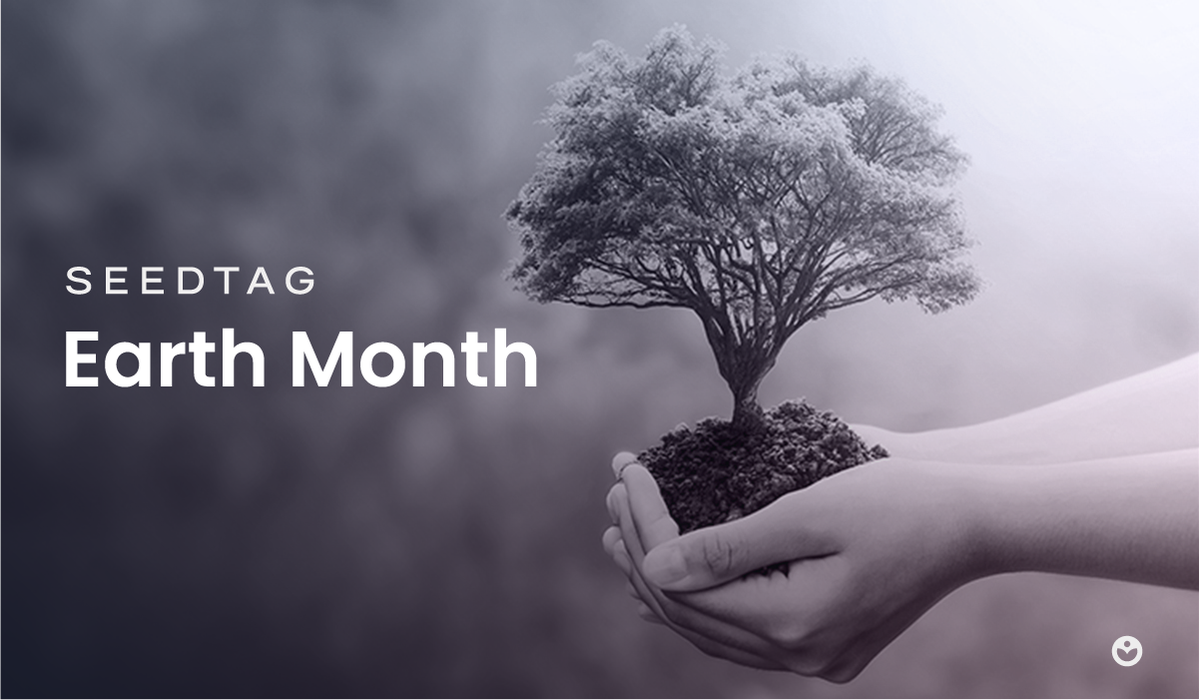 Around the world, April is a month of celebrating and increasing awareness about climate change and the environment. This year, Earth Month was celebrated under the theme of "Restore Our Earth'', based on the emerging concept that rejects the idea that our only options to save the planet are to mitigate or adapt to the impacts of climate change and other environmental damage. Climate change and deforestation are current problems that companies are tackling in order to contribute to the fight against them.
To commemorate this year's Earth Month, Seedtag has decided to make a small, yet significant and long lasting, contribution. The Seedtag Forest will feature 400 trees of Grevillea, Cocoa, Coffee, Moringa, Sesbania, Calliandra and Avocado that will be planted in the organisation's clients' and employees' names in reforestation projects in Africa (Kenya and Tanzania) and Latin America (Guatemala, Haiti and Ecuador).
Through this action, Seedtag is able to have a small impact on worldwide reforestation but also on local communities, as they are the ones who take care of the trees and enjoy their fruits. Rural communities involved in Treedom's projects receive training and financial support to properly take care of the trees.
Seedtag's clients had the opportunity to participate in the 'Grow your own forest' competition to get their own tree in the Seedtag Forest. Following the success of the competition, Seedtag has also decided to plant a tree for each of its employees in the coming months. Accordingly, the 200 employees and 200 highest scoring clients in the competition will receive a tree on Seedtag Forest, with regular updates with pictures and videos of their tree growing throughout its lifespan.
As a result, an important positive environmental impact is obtained as forest restoration allows the recovery of a natural environment. This contributes to climate change mitigation and adaptation, as trees are able to retain CO2 from the atmosphere and contribute to local climate regulation, respectively. In particular, Seedtag will compensate 130 tonnes of C02 (or the equivalent of 526 kilometers driven by a car).
Nicol Flores, Events and Activations Manager at Seedtag, says: "My role at Seedtag is to find ways to develop personal relationships with our clients, but our role as human beings and as a society is to take care of our planet. The Treedom idea came from one of my team members and I thought it was a perfect way to engage with our clients while having a positive impact on the environment and local communities in developing countries. I am particularly proud of this initiative and I hope this will be the first of many environment-focused activations for Seedtag".
If Earth could speak
To mark Earth Day, celebrated on April 22nd, Seedtag also organised a webinar with the presence of Karla Wheelock, the first Latin American woman to reach the highest peak of each continent (The 7 Summits). Ever since she has dedicated her life to motivational speaking and to promoting environmental and social causes.
On this webinar, called 'If Earth could speak', she shared her mountain climbing adventures, what she has learned from our planet during her time spent in nature, how to be sustainable and what brands can do to help the environment.
Karla encouraged the audience to listen to the Earth in order to have a sustainable mindset. "Nature teaches us to differentiate between what is essential from the superficial. In other words, what we truly need and what puts extra weight in our bags. Having a sustainable mindset and sustainable habits in the mountains means that we only take what we truly need. We must get out of our comfort zone and that means that we have to give up some comforts. This helps us to discover that we can achieve a lot with very little. Raising awareness of what is going around the world learning to read the skies, the clouds, feel the wind and listen to nature is the way in which we can interpret what the Earth is trying to communicate to us".
She emphasised that every step counts: "Small steps can take us a long way and that is precisely how the extraordinary is achieved: by doing ordinary things with extraordinary dreams".