Seedtag, the leader in Contextual A.I. in Europe and Latam, has announced the appointment of three new members to its leadership team, following a landmark year which saw it reach record sales revenues and where the company made two key acquisitions, AtomikAd in Italy and Recognified in Germany.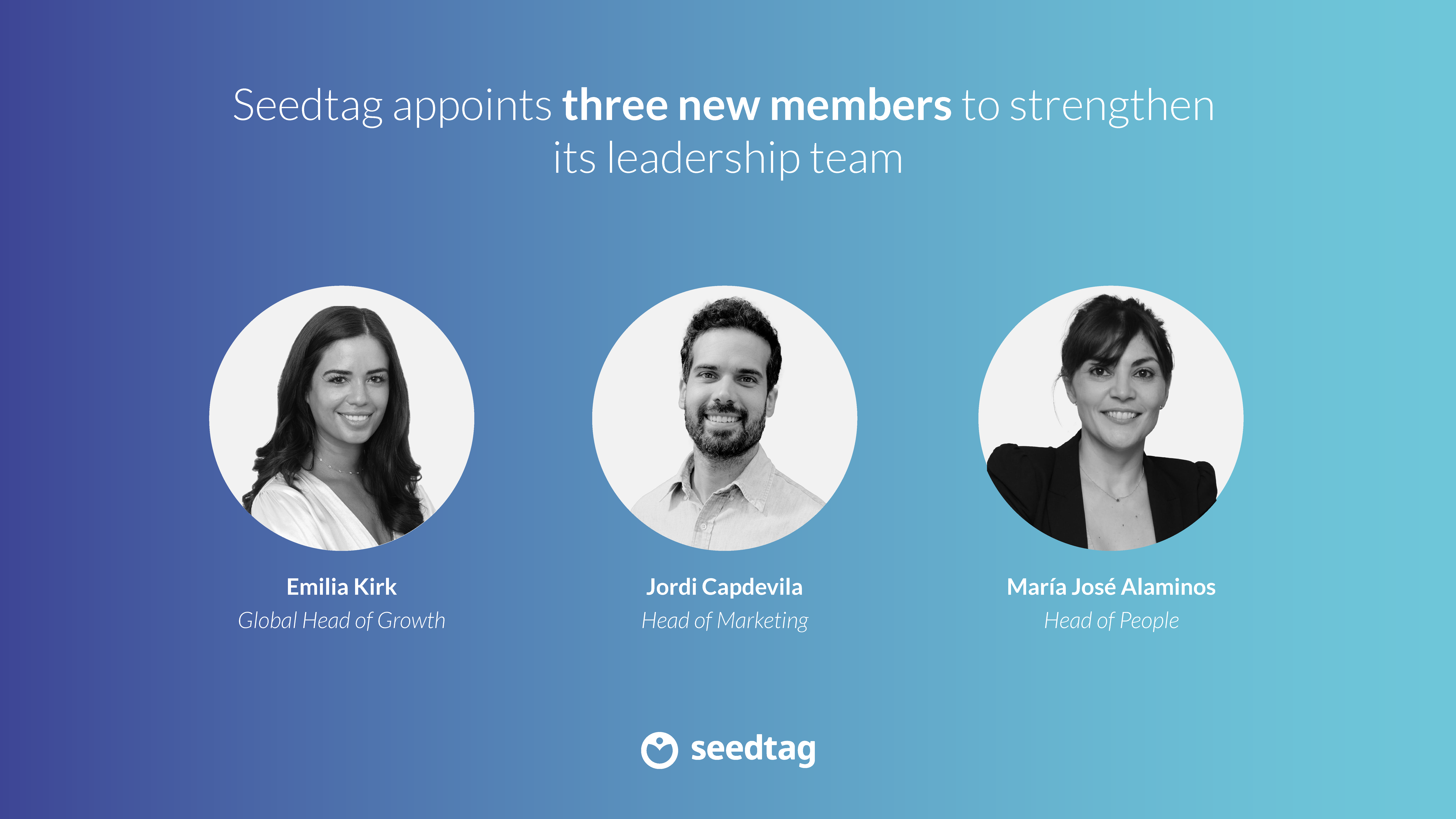 Emilia Kirk, appointed as Seedtag's Global Head of Growth, has more than 15 years of digital advertising experience within the contextual and native advertising space. With professional experience combining sales, business development and product innovation, she will be responsible for scaling the business to new heights.
Prior to working at Seedtag, Emilia launched and acted as CRO at Avid, who provided the first native Demand Side Platform (DSP) in the UK. This success led to an acquisition by Dentsu, where she worked both within London and then, New York, launching the business within the U.S. market. According to Emilia, "I am excited to join Seedtag at a pivotal moment in the company's trajectory. With our market leading contextual solutions, supported by best in class creative executions, we have supported leading brands globally and will continue to assist them in delivering personal connections with their consumers, acting as their contextual partner of choice".
Alongside Kirk, Seedtag has also appointed Jordi Capdevila as Head of Marketing, bringing extensive experience as a marketing and technology leader. With a background focused on B2B technology, Capdevila will be assisting in the design and implementation of Marketing & Digital Strategy across a number of regions, including EMEA and LATAM.
Capdevila will help to take Seedtag's marketing strategy to a whole new level using the most innovative technology tools to achieve Seedtag's goals. In his own words, Jordi said: "Seedtag is in a really exciting growth moment that needs the most of marketing to better communicate its capabilities, better engage with customers and position itself within the industry as the global leading player that it is in contextual advertising in a privacy first world".
Lastly, Seedtag welcomed María José Alaminos as Head of People, responsible for developing and creating new policies to attract and retain talent and boost the company culture. Alaminos brings more than 19 years in Human Resources, having worked as a consultant in her early years, then culture coach and talent manager in Paradigma Digital as Human Resources Director managing a staff of 7,500 people.
"It is my major goal to achieve that everyone will get involved in defining and implementing the new Seedtag talent map, one that requires engagement, creativity and passion. The new reality requires new relations with the people within the organization, that's why my policy to manage challenges is to cooperate and collaborate in every possible way considering every single idea that allows us to fulfil the maximum wellbeing experience for the members of this winning team and for the partners of this project", states Alaminos.
Albert Nieto, Co-CEO of Seedtag comments on the new announcements: "I'm thrilled to welcome Emilia, Jordi and María José to the Seedtag team. When a company is scaling in revenues and people at our current path, it's critical to have a top management layer around Jorge and myself to ensure we are both growing in a structured way and not missing any opportunities. These new hires together with internal promotions of people who have been with us almost from the very beginning, creates the perfect mix for Seedtag's management team."
By contextually delivering ads through its proprietary contextual AI technology based on Machine Learning algorithms, Seedtag offers advertisers an effective alternative to the use of cookies by targeting users based on their real-time interests.
After seven years developing their contextual AI, Seedtag has been able to move beyond contextual targeting and incorporate contextual data planning tools and real-time insights into its offering. Additionally, Seedtag is pioneering new technologies such as contextual lookalikes that outperform traditional contextual or audience targeting.