Seedtag makes its entry into the United States market, opening headquarters in New York and hiring of Managing Director Brian Danzis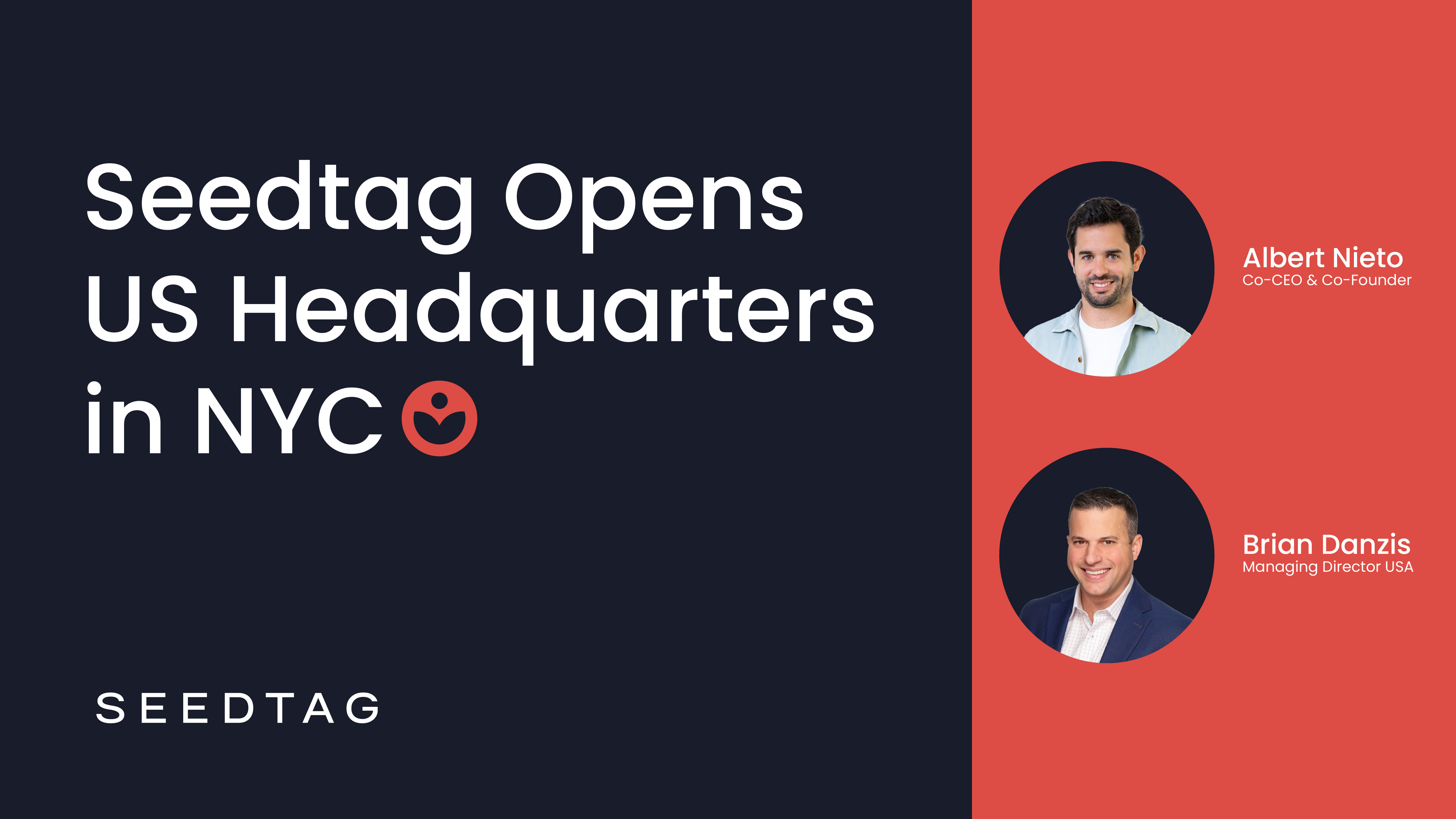 Seedtag, the leader in contextual advertising in EMEA and LATAM, has today announced the opening of its US headquarters in New York. By opening its headquarters in the United States, Seedtag continues in its mission to become the global contextual advertising partner for brands and agencies. The adtech company, with employees already on the ground in major US cities, expects to triple head-count by the end of 2022. The US leadership team will be led by US Managing Director Brian Danzis, joined by co-founder and co-CEO, Albert Nieto, who will be relocating to New York. Albert will be on-site to oversee International Sales, Marketing and Finance and support Seedtag's rollout in the US.
The New York office will act as Seedtag's new commercial HQ while the company's development and operations hub will remain in its founding city Madrid. Seedtag's main US office will be located in New York, with satellite offices in Miami, Chicago and Los Angeles.
Seedtag's New York office will act as a base for a brand new team that will be led by Brian Danzis, US Managing Director. Brian brings over 20 years of experience and expertise in advertising, sales and marketing in North America. Brian has served in a number of leadership roles in digital media throughout his career, gaining a wealth of expertise in driving growth. He has gained a reputation as an outstanding leader, capable of rallying his teams around plans and effectively crafting and executing strategies. Prior to joining Seedtag, he served as EVP, Agency Solutions for VideoAmp where he was responsible for managing the national sales team. Previously, he served as Global Head of Video & Live Event Sales at Spotify, where he developed and executed the go-to-market strategy of the platform's video ads business.
With Seedtag's arrival in the US, American advertisers will be able to increase the effectiveness of their advertising while respecting users' privacy. Seedtag's solution is currently the leading contextual solution in Europe and Latin America, with its AI and programs such as Seedtag LAB providing advertisers with a much deeper understanding of user interest.
Opening an office in the US represents the next step in Seedtag's progressive growth strategy following outstanding success during the past year. This includes the acquisition of French adtech company KMTX and securing $40 million in investment in a Series B funding round led by Oakley Capital. This move into the US market represents the latest international expansion for Seedtag, following office openings in the UAE, Chile and Argentina earlier this year. This will allow Seedtag to further scale up activities, drive business development, and improve relations with agencies and publishers in the region.
Albert Nieto and Jorge Poyatos, co-founders and co-CEOs of Seedtag, state: "Expanding Seedtag's presence to the US is another important step in accelerating our growth, and it will leverage the contextual advertising expertise we've been building since 2014. We are looking forward to offering US brands and publishers our contextual solutions and we are also really excited to have an amazing team already on board to drive Seedtag's success in the US."

Brian Danzis, US Managing Director of Seedtag, adds: "I'm very excited to be joining Seedtag and leading the company's entry into the US market. This is a unique and exciting opportunity for me, both personally and professionally. Seedtag has a unique culture and I am looking forward to working with such a dynamic and ambitious team to solve the toughest challenges for our industry. I'm excited to offer our clients our unique and innovative solutions and drive the renaissance of contextual advertising in the US market."